Like many, I've been "forced" to telework for several weeks. Long before CoVid, I already regularly teleworked and I had invested some time (and money) to have a setup that allowed me to work as well as possible from home. A little overview...
The Amazon links you'll find below are not sponsored, and are simply put as a reference.
My need
I have a desk with a personal computer, I have two screens, a keyboard and a good mouse. My goal is to be able to use this equipment on my own and my client's PC.
I occasionally use the MacBook Pro provided by WeScale on my desktop, and I need to have a compatible setup with it.
I want to avoid as much as possible having 5 or more cables to reconnect each time I use it.
I don't want to use a wifi connection, besides the fact that I'm not a fan of "variable" connections, I also have a load-bearing wall behind my desk, so a catastrophic signal.
Screen management
I'll start with the simplest, the screens.
Like I said, I have two screens:
Acer Predator XB271HUABMIPRZ (Main)
iiYama ProLite XB2779QS-S1 (Secondary)
The second display is 6 years old, and has a problem with the DisplayPort connector (useful detail).
On this side, I made it simple, I opted to use two separate connectors on the main screen, and I use the input switch of the screen. My personal PC is connected in DisplayPort, my work PC in HDMI.
On the second display, I have no choice, HDMI for both, however, as I didn't want to unplug/replug my displays in a loop, I opted for an HDMI switch, which allows me to switch easily from one to the other, without having to touch any cables.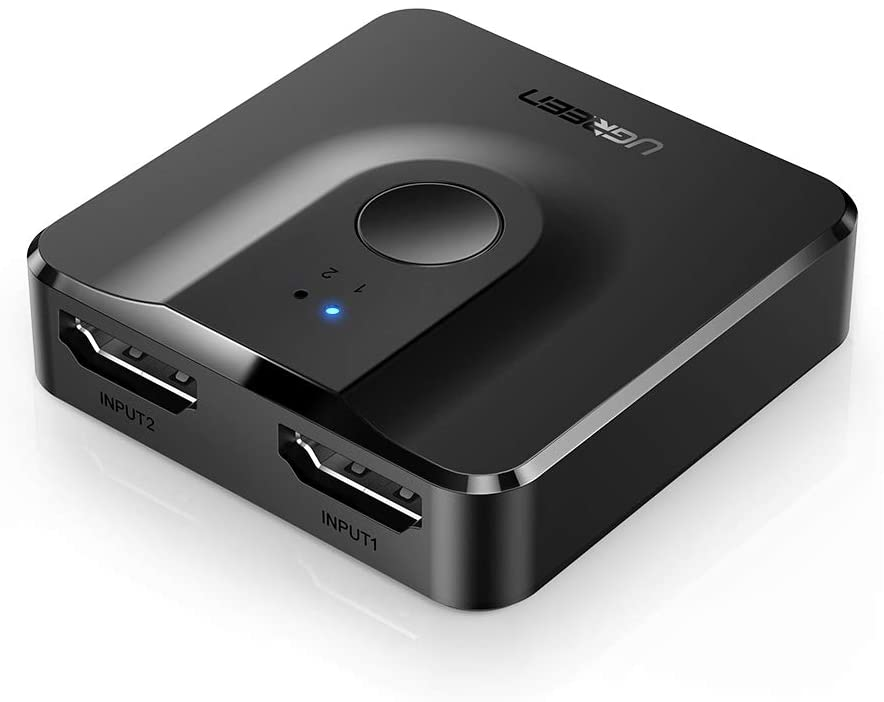 For my part, I opted for this one, but most switches do the trick.
Manage USB
As I said, I have a very good keyboard and mouse, and I want to use them on both PCs.
To do this, I used a simple USB switch. In the same way that I switch from one screen to the other with one button, I switch my peripherals from one PC to the other with one button.
I needed 4 ports:
Keyboard
Mouse
Webcam (I'll come back to this point)
Micro Headset
Again, I want to avoid plugging and unplugging as much as possible each time I switch from one PC to another.
So I chose this USB hub which allows me to do this task easily.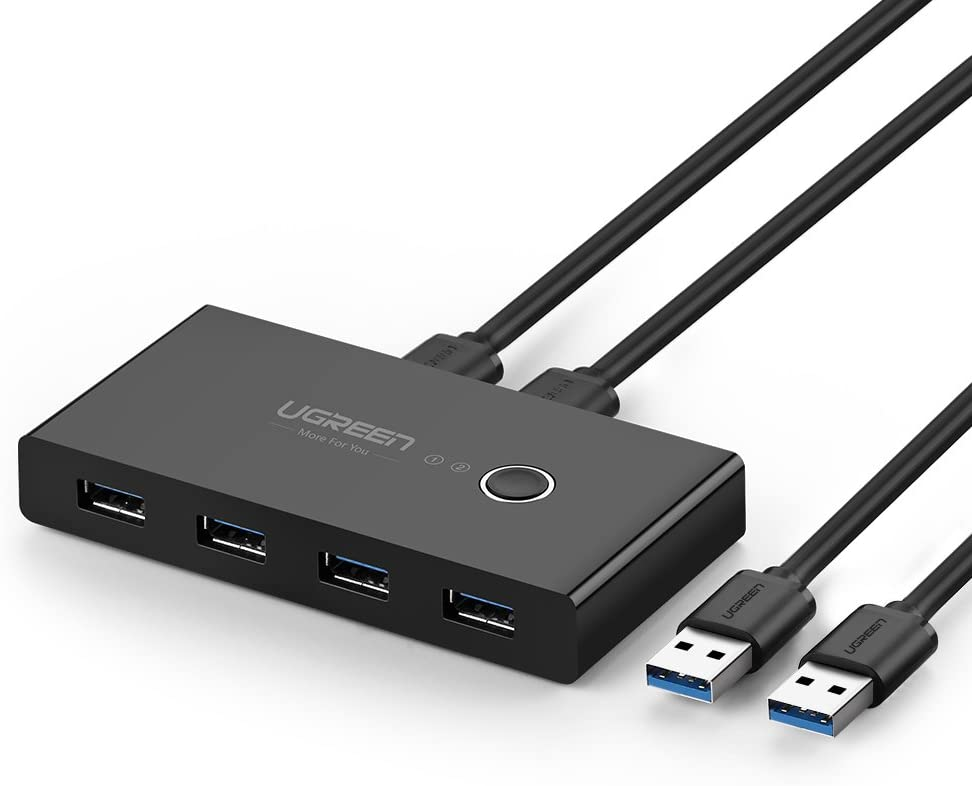 Managing the second PC
As I was saying, I have two more possible laptops as secondary :
The PC provided by my client: a Dell Latitude 7490
The PC provided by my company: A MacBook Pro 2019
I want to be able to switch from one to the other without spending 5 minutes re-connecting cables (yes, I'm lazy), especially since these cables are hidden behind my desk (#CableManagement, I don't like cables lying around) and it also limits the risk of damaging the connectors or cables by manipulating them.
Also, the MacBook being... limited in its connectors, I don't have much choice.
So I have a USB-C hub, which can be connected to both PCs indifferently. The latter has one of the HDMI jacks (dual HDMI hubs are very expensive compared to a single output), the USB hub presented above and the ethernet cable. It also has a power supply plugged on it, so I don't have to reconnect a power cable to the PC.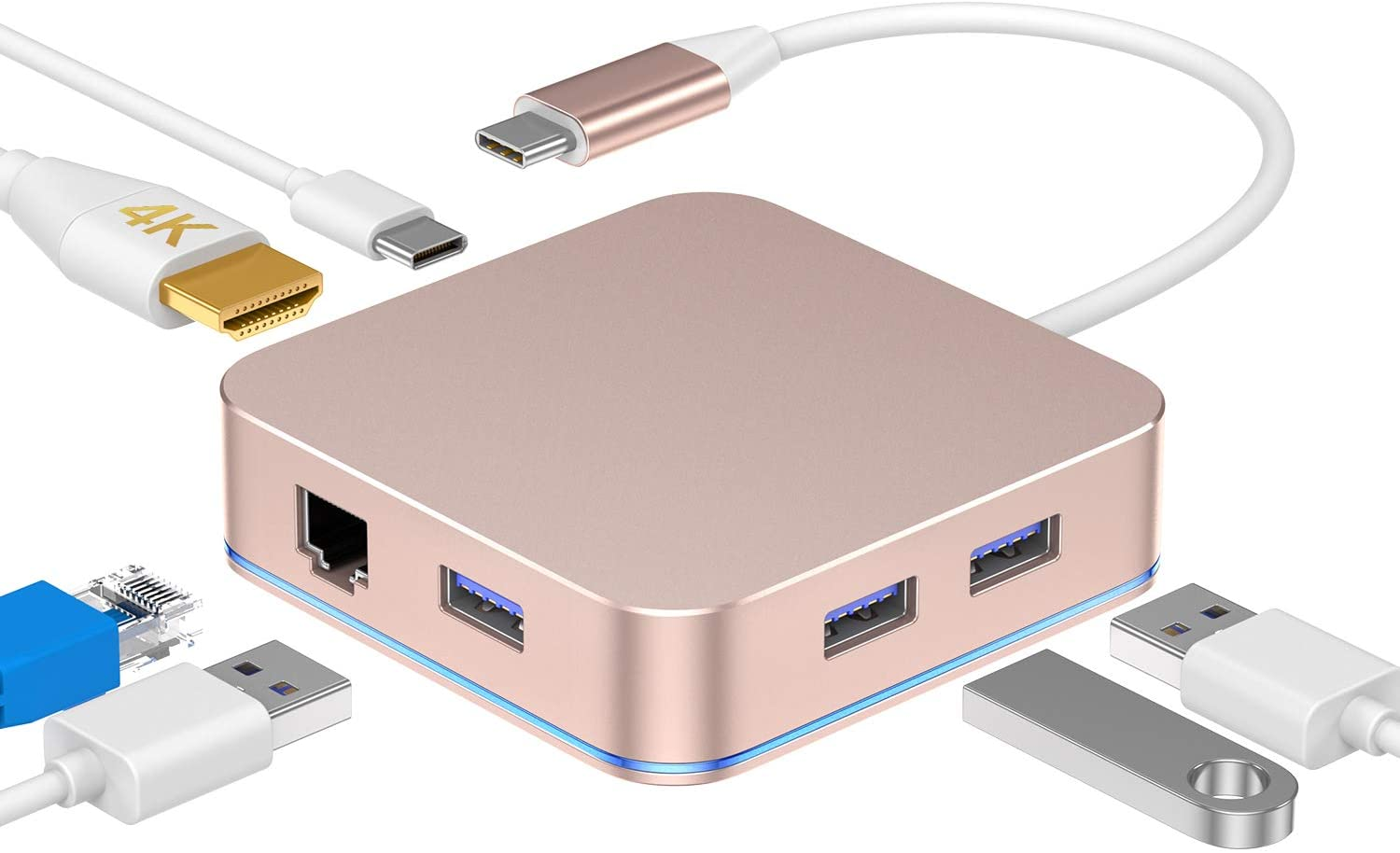 I chose the one that met the criteria I had.
I connect the second display only to the Dell PC using its standard HDMI output, which allows me to enjoy both displays. I use the MacBook more punctually, and having only one display doesn't bother me.
The webcam
I, for one, didn't have a webcam before lockdown. Indeed, for occasional telework, not having a webcam is not a problem, however, with a generalization of the latter, the camera humanizes the exchanges and I thus invested in a camera.
I already have cameras on laptops, but these are permanently closed next to me, so the camera is not usable. In addition, I also wanted to be able to use it with my family or friends.
You don't need a super 4k 250FPS webcam to have something sufficient. Apart from the fact that it is not useful, you have to take into account :
That a lot of people can't stream in very high resolution, especially when there's a lot of video, either on their PC or on their internet connection
This requires additional resources for the PC
You will very often be reduced to a thumbnail of a few hundred by hundreds of pixels, so there is no need to have too much resolution
Personally, I chose a camera that I use in 720p at 30FPS, which is more than enough.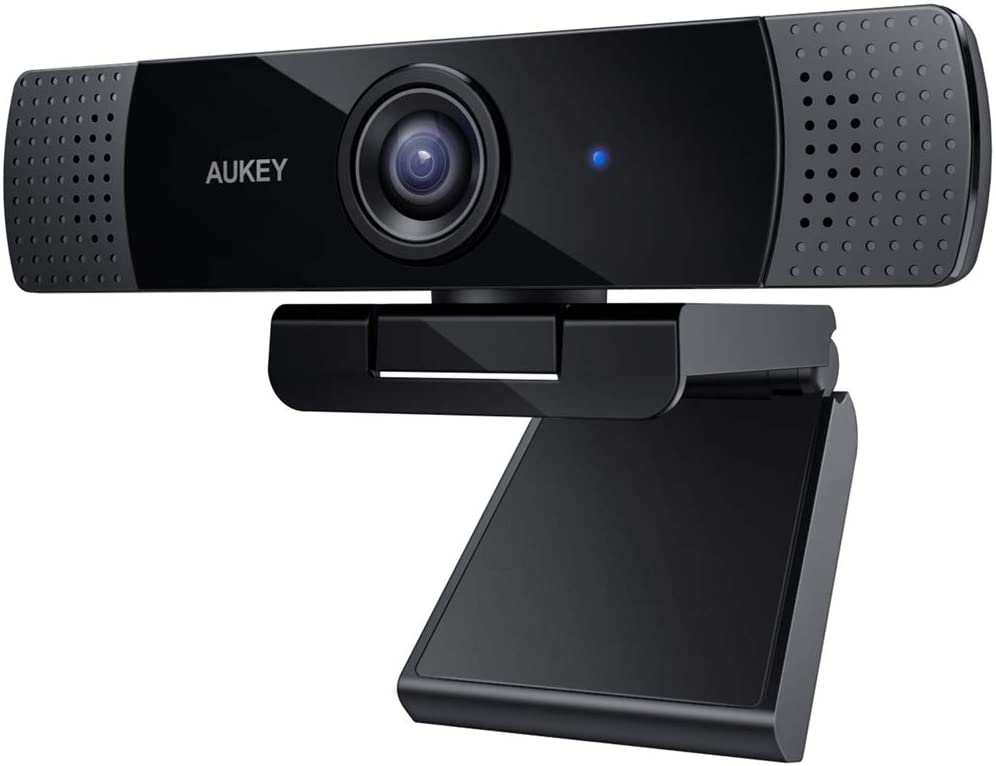 Why not use my personal PC?
As I said, I have a personal PC that I use to browse the Internet, play games etc...
This PC is more than powerful enough for me to work directly on it. So why don't I use it?
For several reasons:
I consider it necessary to separate one's work environment from one's private environment, especially since I'm always teleworking.
My personal PC is protected according to my rules, which are not necessarily in accordance with those of the company.
I consider that my PC must not contain any data from my client or my company.

In conclusion
As you will have understood, I decided to invest a little to have extra working comfort. This equipment is absolutely not essential to work properly at a distance, however for me, it allows me to work better, with equipment that I know and with the comfort of my office. It also allows me to separate my work and my private life.
And you, what is your teleworking setup?